It was an honor to host Managing Director of the Center for Access to Football in Europe (CAFE) Joanna Deagle from 25 to 27 of March, 2019.
The purpose of her visit to Armenia was to assist the Armenian Association for Disabled "Pyunic" to assess the National Stadium after Vazgen Sargsyan, find the shortcomings and prepare a report highlighting the priorities.
The report which is going to be presented to the Football Federation of Armenia will make it possible to have accessible stadium for the fans with disabilities.
It was our pleasure to listen to her lectures on accessibility, as well as the importance of the participation of people with disabilities in football matches.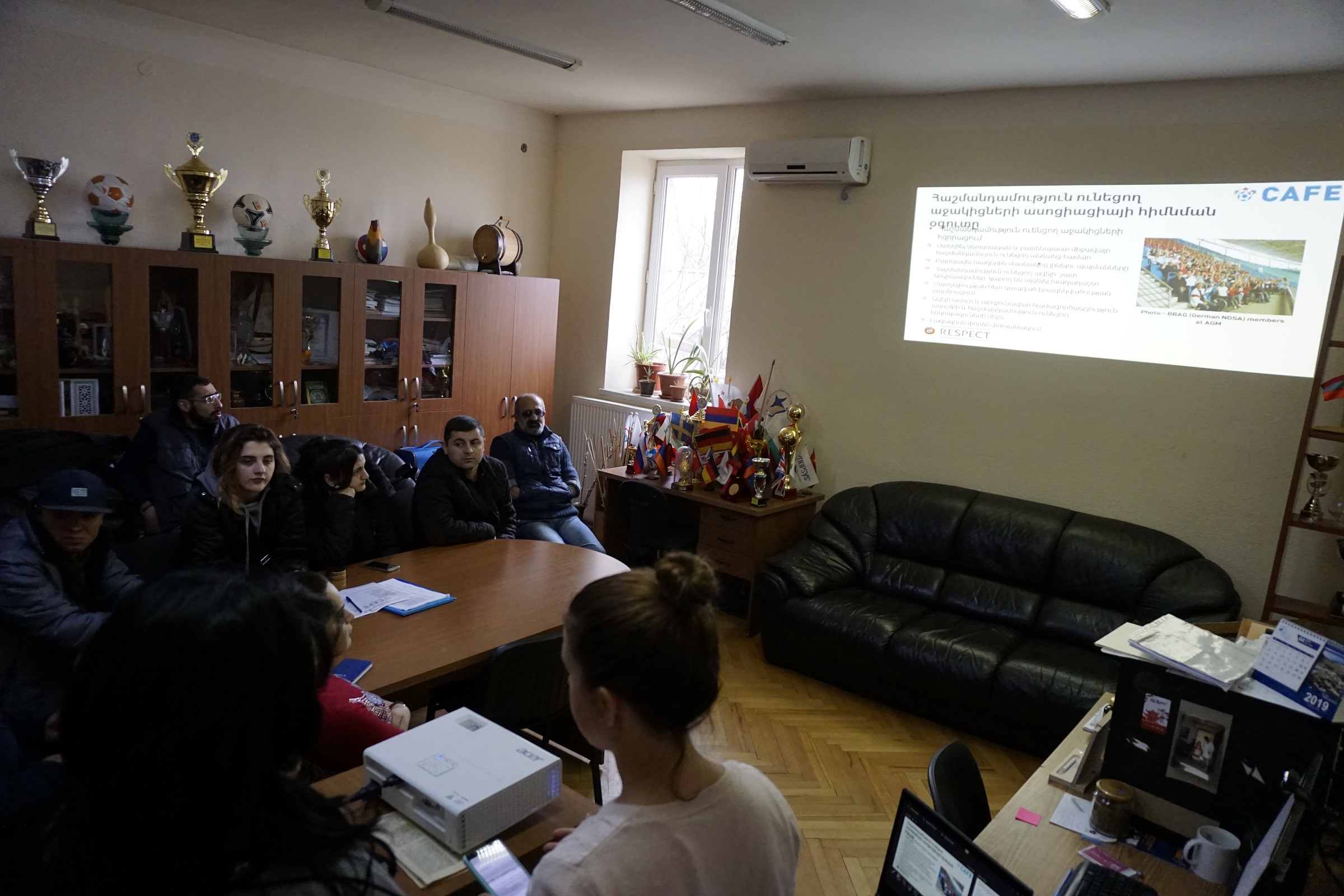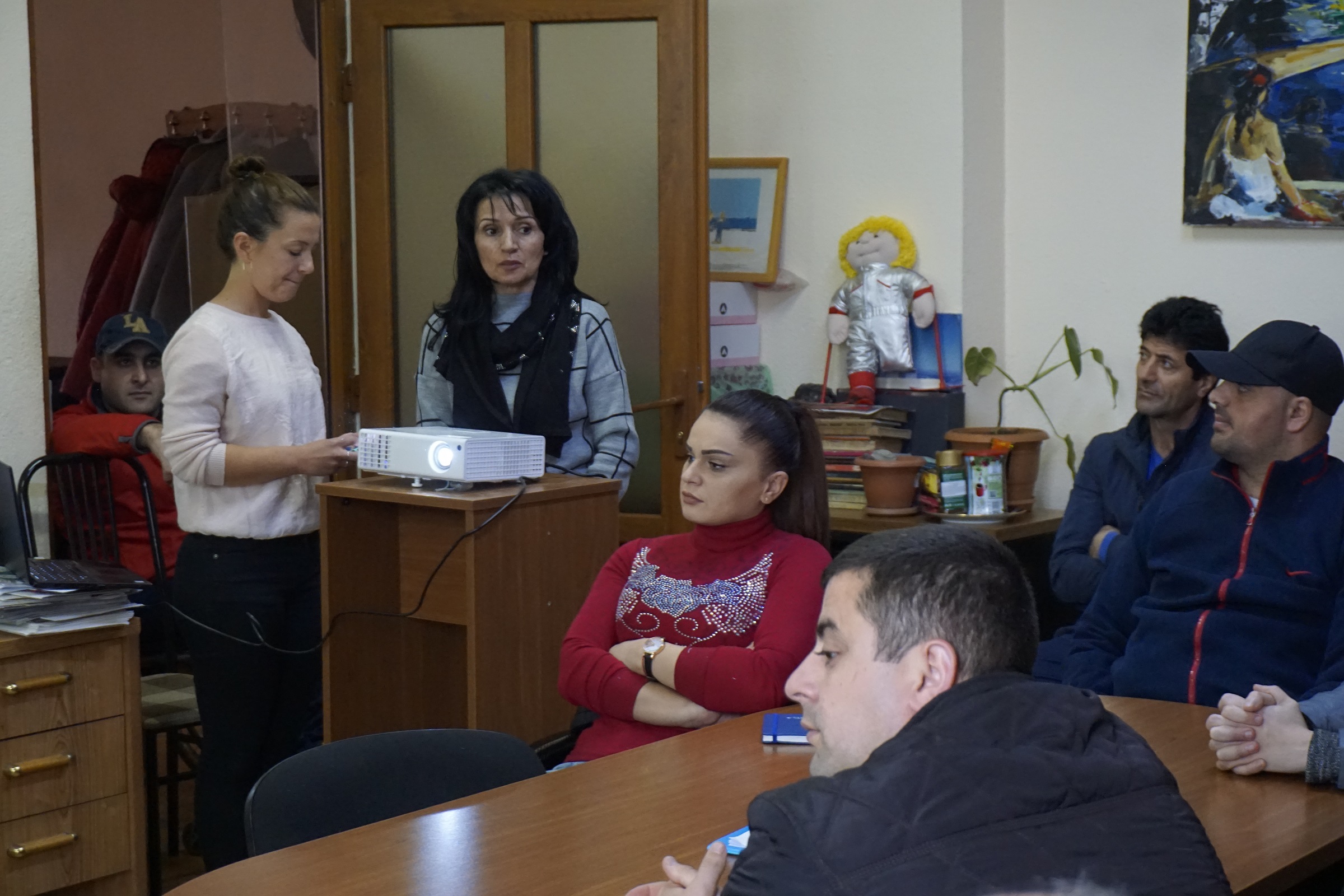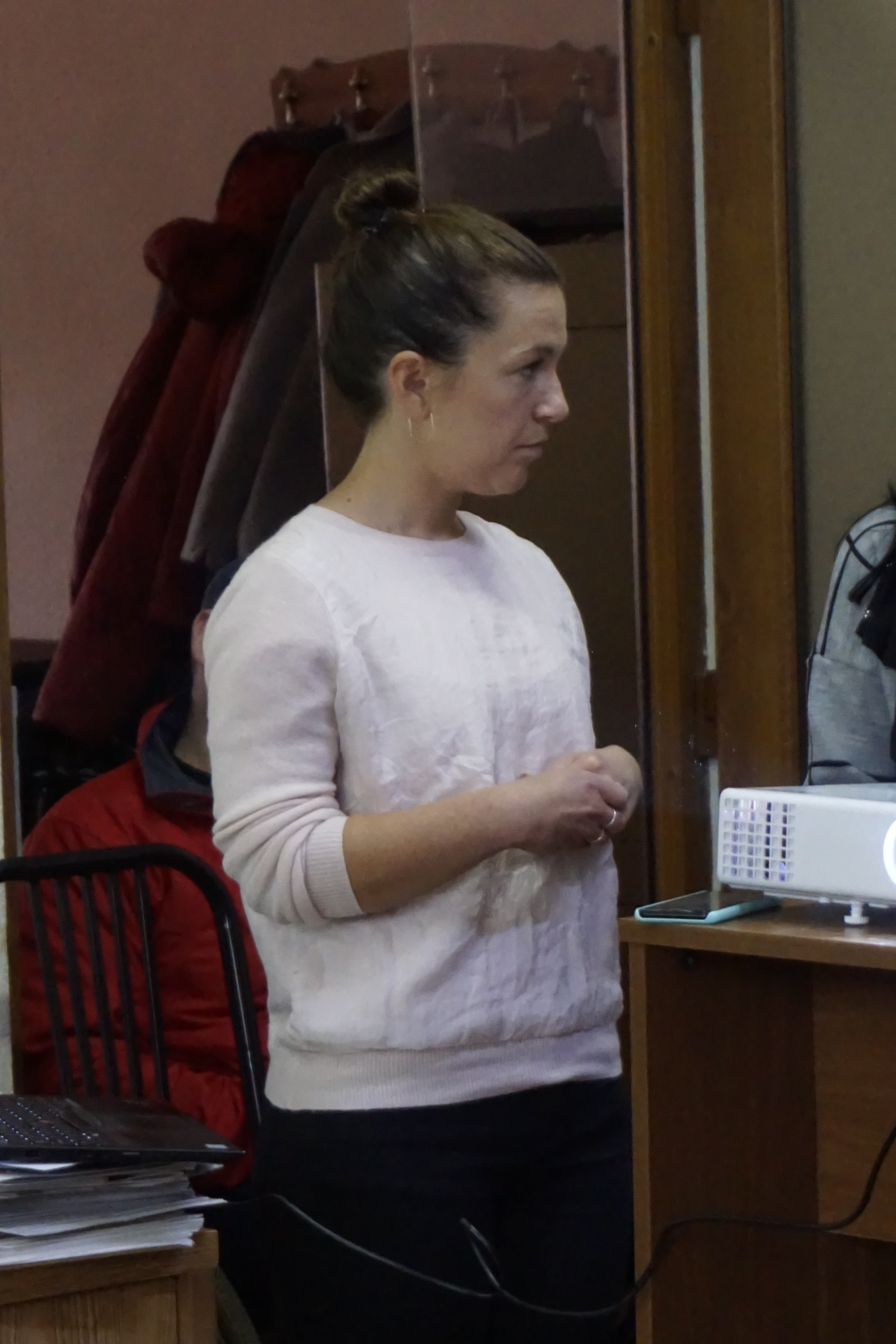 Managing Director of the Center for Access to Football in Europe